Sea view apartment 1 - first floor, private terrace, 2/3 person
The Spacal house is situated on the tip of the promontory of Pirano by the lighthouse, directly facing the sea.
The house has been refurbished in 2010 and 2021.
It offers on the first floor an open space apartment measuring 35square meters plus a 35 square meters covered terrace facing towards the Gulf of Trieste, from which to enjoy splendid sunsets on the sea.
The open space is furnished with a double bed and a sofa bed, a modern and functional kitchen, wardrobe and bathroom with a shower. The terrace is furnished with an antique marble table and it has white columns framing the view of the sea.
The beach is a street's widht away.
A perfect home away from home! We absolutely love the appartment and come back every year. It has the most beautiful terrace one can imagine. And for us it is the most perfect location in whole Piran. On top Tanja and Marco are the nicest and kindest hosts you could whish for!
the view is sensational (from the most beautiful balcony in Piran) ... a DREAM 😊 very quick response from the landlord if you have any questions. Also speak German. We will be back definitely ! Astrid and Stephan (Original) sehr schönes Apartment, mit viel Liebe ausgestattet, der Ausblick ist sensationell ( vom schönsten Balkon Pirans)...ein TRAUM 😊 sehr schnelle Rückmeldung der Vermieterin bei Fragen. Sprechen auch Deutsch. Wir kommen auf jeden Fall wieder ! Astrid und Stephan
Seit einigen Jahren mein Place to be im Sommer. Die Lage und die Wohnungen sind perfekt für jemanden der gerne sein Auto für einige Tage stehen lässt aber trotzdem gerne im Geschehen ist. Die unmittelbare Nähe zum Meer ermöglicht auch nur kurz ins Wasser und dann privat auf der Terrasse 'zu chillen'. Die Privatsphäre ist deshalb prima! Die Lage bietet viele Restaurants, CocktailBars...usw. direkt am Meer aber auch in der Altstadt von Piran. Piran bietet auch verschiedene Sehenswürdigkeiten. Ich kann die Wohnungen nur empfehlen. Ideal für Familien aber auch junge selbstständige die gerne aus der Großstadt flüchten, die Ruhe genießen wollen aber trotzdem ein bisschen Geschehen möchten. die Besitzer sprechen auch deutsch und sind sehr hilfsbereit.
Fare colazione e cenare su quella terrazza è come essere su uno yacht di lusso!mare a tutto tondo!scendi le scale e ti fai un tuffo nel mare cristallino e poi sulle sdraio prendi il sole o leggi un libro nell ombra.La casa racconta il suo legame con il mare e Lojze Spacal ,finemente abbellita dalle opere di Pc Wood.Una vacanza SUL mare con privacy e comoditá!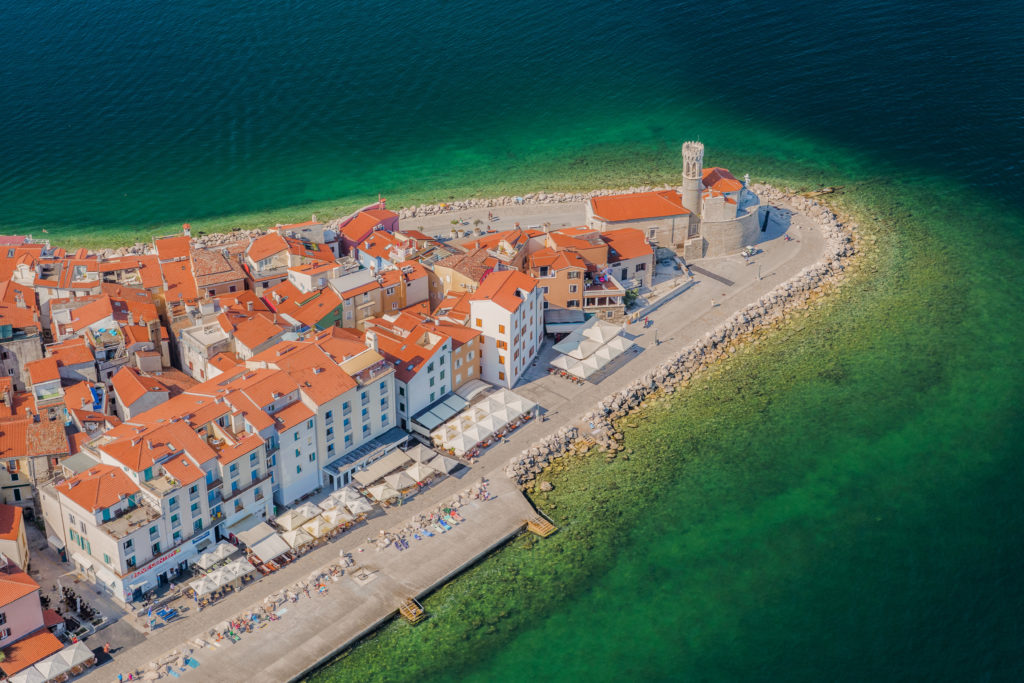 Sea view apartment Spacal
Prešernovo nabrežje, 16
3660 – Piran 
SLOVENIJA
E-mail: info @ appartamentipirano.it
Gsm: +386-70-256357
Whatsup/telegram: +39-347 1223432